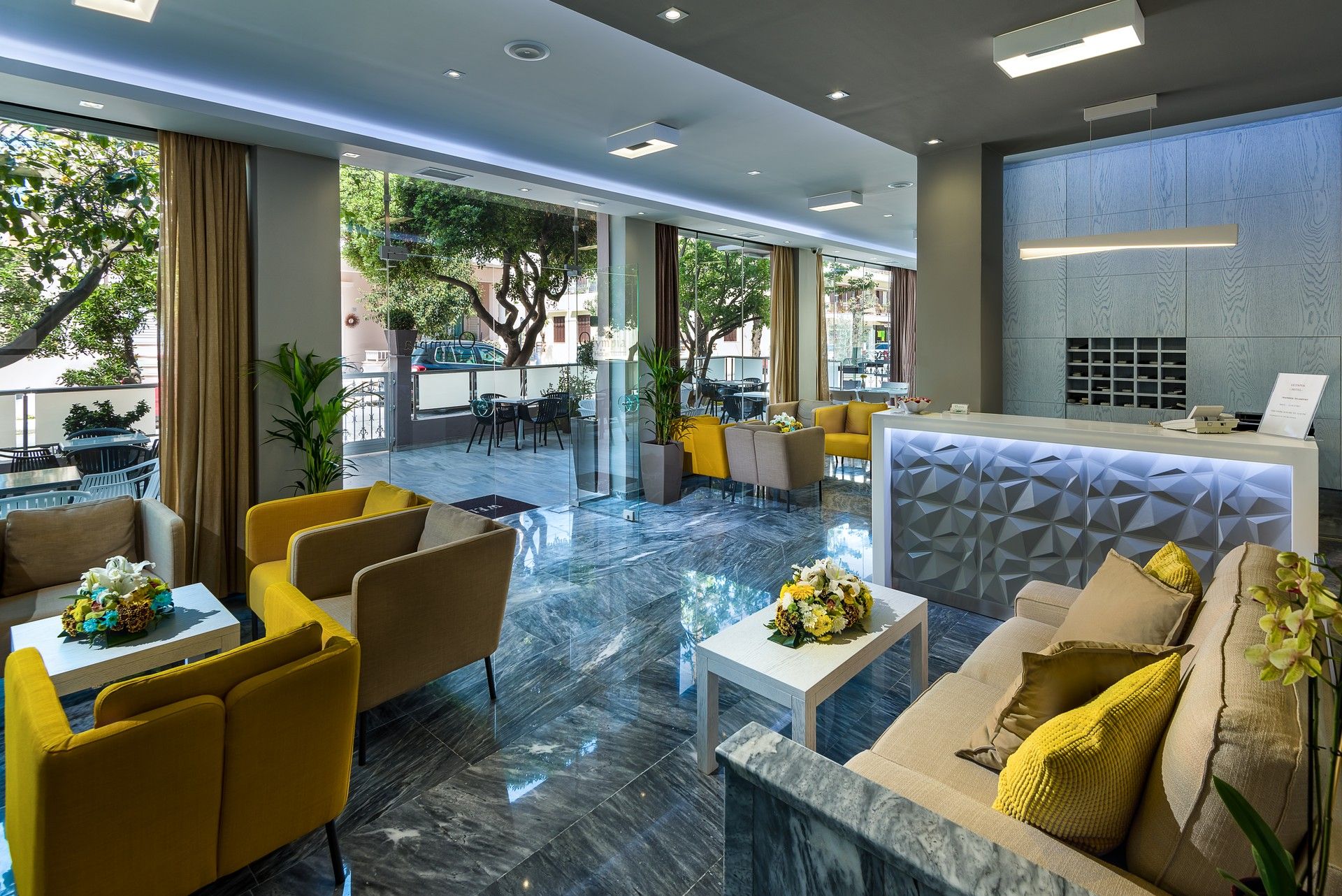 Olympia town hotel
The hotel
Book
directly
with us to access
the best
rates guaranteed
Family owned hotel
at the heart of Kos town
Built in 1977 and recently renovated for the third time in 2020, Olympia is a family owned hotel in the heart of Kos town. Its 23 cozy and comfortable rooms are designed for adults only in order to accommodate one, two or three people. 
The hotel's lobby is the ideal hangout for a meet and greet or a stop to unwind after a long day of exploring Kos. We've got you covered with get-up-and-go freshly brewed coffee, freshly squeezed juices and breakfast or light snacks. Well, of course we use only the best local ingredients. By the way, breakfast is served between 8:00 - 10:00 am.
Not to mention your chance to enjoy a handful of perks such as a 24h reception,  free Wifi, luggage storage, 32'' TV, air conditioning, toiletries, flippers, safe boxes, refrigerators, boilers, glasses and cutlery and private balconies with sitting furniture. 
As a final point, not to brag but local recommendations are our specialty. Born and raised on the island, we'll recommend all the greatly desired like-a-local experiences and all the things not mentioned on tourist maps! Name your need – paradisiac beaches with teal blue waters to dive into summer, lush and luxurious retreats, exclusive tours and trips you simply cannot miss, best cocktails and nightlife spots, restaurants to eat like a local, awesome outdoor experiences you barely imagine and so much more – and we hand over all the necessary information and guidance. In other words, we have your back! And we promise to always guide you to the right path. Address
Ierou Lochou 11 & Veriopoulou
85300, Kos Town
Greece